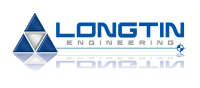 10 Main St. Suite 101 Ballston Lake, NY 12019
Longtin Engineering is a multi-disciplinary firm located in Ballston Lake, New York, specializing in Architecture, Structural Engineering and Lighting Design.
The firm, founded in 2004 by Al Longtin as a structural engineering firm, was formed to provide creative solutions to technically challenging projects.  Mr. Longtin brings over 20 years of creative experience working on a wide variety of structurally challenging projects in a number of market sectors and with a variety of clients.
William G. Koonz II a licensed Architect and certified Lighting Designer,  has designed and managed projects ranging from small residential additions to $4 billion manufacturing facilities over the last 20+ years.  Challenging projects excite Mr. Koonz and push the creative thoughts to drive the best solution for his clients.
As principals of Longtin Engineering, Al Longtin and William G. Koonz II,  bring their unique experience and prospective to each and every project. This leads to a better understanding of budget, schedule and technical solutions that have not been considered by many in firms their size.  This non-traditional approach enables us to engage each project in a much more efficient process that is better coordinated, quicker and less expensive than in other practices.  Whether it is a historic structure or a new modern manufacturer, the premise of the firm remains true to its roots, provide creative solutions to technically challenging projects.
273 Scotch Bush Rd, Burnt Hills, NY 12027, USA
Capital Region Environmental Engineering & Compliance, PLLC
CREEC, PLLC provides environmental compliance solutions to customers in industrial operations, private construction, local/federal government, and the military.  CREEC, PLLC allows projects to progress seamlessly while maintaining compliance.    As a small business, CREEC, PLLC is an economical solution for many private projects, or an ideal independent subcontractor for larger projects.
Kim Kotkoskie, PE, CPESC, is the owner of CREEC, PLLC and has 20 years of environmental engineering and compliance experience.   Ms. Kotkoskie has direct hands-on, program ownership experience working with various environmental media (stormwater, petroleum storage, solid and hazardous waste, and air quality) in the chemical manufacturing industry, private development and the military.  CREEC, PLLC is passionate about continuous improvement, exceeding expectations and having personal ownership and responsibility in every project.  CREEC, PLLC believes there are economical solutions based on sound engineering and science principles to allow industry and communities to continue in harmony with the environment and associated regulations.