[mk_page_section layout_structure="full" attachment="scroll" bg_position="left top" bg_repeat="repeat" bg_stretch="false" enable_3d="false" speed_factor="0.3″ bg_video="no" video_source="self" stream_host_website="youtube" video_mask="false" bg_gradient="false" gr_end="#1e73be" video_opacity="0.6″ top_shadow="false" section_layout="full" sidebar="sidebar-1″ min_height="100″ full_width="false" full_height="false" intro_effect="false" padding_top="10″ padding_bottom="10″ margin_bottom="0″ first_page="false" last_page="true"][vc_column width="1/1″][vc_column_text disable_pattern="true" align="left" margin_bottom="0″]
Burnt Hills and Ballston Lake lie in a suburban and rural area of southern Saratoga County and northern Schenectady County, New York. It encompasses approximately 40 square miles and includes most of the town of Ballston, as well as parts of Charlton, Clifton Park, and Glenville.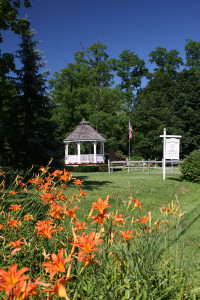 The community is composed of modern single-family residential developments, plus a number of working farms, apple orchards, woods, and open areas.
Commercial development is limited primarily to the main north-south thoroughfare, NY State Route 50. There is no true downtown nor economically depressed section of the district.
The immediate community features many fine restaurants and stores, varied houses of worship, excellent community libraries, a fully equipped YMCA, reliable emergency services, good schools, modern community playgrounds, and several parks with playing fields, ice rinks, hiking, and ski trails.
In many respects, the community enjoys the best of both worlds, being an easy commute to the cultural centers and employers in neighboring Schenectady, Saratoga, Albany, and Troy, yet lacking the traffic congestion of many adjoining towns. Major shopping centers are only 5-10 miles away in Rotterdam and Clifton Park.
Cultural attractions within a 40-minute drive include the New York State Museum and Times Union Center in Albany, Proctors in Schenectady, and the Saratoga Performing Arts Center -summer home of the New York City Ballet and Philadelphia Orchestra in Saratoga.
[/vc_column_text][/vc_column][/mk_page_section][mk_page_section layout_structure="full" attachment="scroll" bg_position="left top" bg_repeat="repeat" bg_stretch="false" enable_3d="false" speed_factor="0.3″ bg_video="no" video_source="self" stream_host_website="youtube" video_mask="false" bg_gradient="false" gr_end="#1e73be" video_opacity="0.6″ top_shadow="false" section_layout="full" sidebar="sidebar-1″ min_height="100″ full_width="true" full_height="false" intro_effect="false" padding_top="0″ padding_bottom="0″ margin_bottom="0″ first_page="true" last_page="true"][vc_column width="1/1″][vc_gmaps link="#E-8_JTNDaWZyYW1lJTIwc3JjJTNEJTIyaHR0cHMlM0ElMkYlMkZ3d3cuZ29vZ2xlLmNvbSUyRm1hcHMlMkZlbWJlZCUzRnBiJTNEJTIxMW0xNCUyMTFtMTIlMjExbTMlMjExZDU4NDQuNDk3MTU1ODQxNDQ4JTIxMmQtNzMuODk1MTIzNCUyMTNkNDIuOTA5Nzk4MjAwMDAwMDIlMjEybTMlMjExZjAlMjEyZjAlMjEzZjAlMjEzbTIlMjExaTEwMjQlMjEyaTc2OCUyMTRmMTMuMSUyMTVlMCUyMTNtMiUyMTFzZW4lMjEyc3VzJTIxNHYxNDMwNzg5OTU0NzAzJTIyJTIwd2lkdGglM0QlMjIxOTIwJTIyJTIwaGVpZ2h0JTNEJTIyMzAwJTIyJTIwZnJhbWVib3JkZXIlM0QlMjIwJTIyJTIwc3R5bGUlM0QlMjJib3JkZXIlM0EwJTIyJTNFJTNDJTJGaWZyYW1lJTNF" size="300″][/vc_column][/mk_page_section]