By Charlie Morris, President of the Morris Auto Group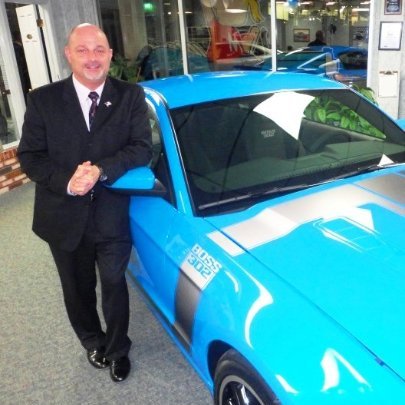 When I think of the center of our community, I think of the BH-BL Central Schools.   It is the hub that ties us all together whether one lives in the town of Charlton, Ballston, or Glenville.  We all come together as Spartans….past, present, and future.
I started school with Mrs. Rentz at Stevens Elementary. However, we were in a swing district and I was redirected to Pashley School for 1st grade on.  It was a challenging transition for me and I remember Mr. Buckley making me feel welcomed at the school as if he understood.   I also have fond memories of "Mr. Joe", the custodian, making each of us kids feel at home.  Both Mr. Buckley and "Mr. Joe" spoke to us with respect and treated us as if we were one of their own children.
Middle School moments were made memorable by the faculty. Mr. Chirico and Mr. Reynolds were standouts for me.  Mr. Chirico was disabled, in a wheelchair, and never failed to have a smile ready for his students.  I would speak with him often and share my problems with him.   At the end of the day, my issues seemed small in comparison to his daily life which depended on others.  I would leave for school 10 minutes early so that I could get Mr. Chirico's wheelchair ready for his arrival and assist in getting him out of the van and into the car.  I have great respect for the life lessons learned in his presence.  Mr. Reynolds impact was through his ability to make history 'theatrical'.  His use of different voices, visuals, and props left a lasting impression.
Mr. Fitzpatrick was my teacher for water safety instruction and life guarding at the High School.   I remember him best for having showed us how to apply those skills by training volunteers at the Alplaus Fire Department as a result of their having acquired their first airboat necessitating water safety instruction.  I was also able to put the training to use as a lifeguard for open swims at the high school pool facilities as well as an instructor for swim classes offered to the community.
School was also where I developed lifelong friends.   I loved hanging out with friends at the football games and many other school functions made available to the community.
Some of my earliest memories as a young boy were the games of baseball in our side yard on Goode Street where all the neighborhood kids would gather to play.  School may be my idea of what gathers the community together, but the family filled neighborhoods where kids could get outside and play definitely added to the desirability of being a kid growing up in this community.
I am a second generation graduate of Burnt Hills-Ballston Lake Central Schools.  One of the more interesting facts from my perspective is that multiple generations can have the same teachers.  It sure can make dinner conversation interesting on occasion!  More to the point, it speaks well of this community and the fact it can attract and retain outstanding faculty for our families.
I am blessed to have had and still have a father and mother who believed in the value of giving back to the community and taught that lesson in our home and through their actions in the business and in the community.   Mom and Dad were respected members of the Automobile Community and believed in the value of family working together and in giving back.  They made the choice easy for me to return home and join the family at the Morris Auto Group after having attended National Auto Dealers Dealer Academy in several different regions across the country.
Today, the legacy begun by my father lives on as I am honored to have my mom, Noella, sister, Terri-Jo, and brother-in-law, Mark, working beside me at your hometown car dealership, the Morris Auto Group.   We are proud to support the community through our business efforts by sponsoring community sports teams, helping to fund the football field lights, the Flag Day Parade Fireworks, and wherever else our service can be put to community use.
I am proud to have my children, niece, and nephew as the next generation of the Morris family to attend the BH-BL Central Schools and call this "community center" home.