BETSY ROSS RAFFLE TICKETS FOR SALE!  $20 Each Over 100 prizes from local businesses and organizations plus cash prizes, exceeding $7,500 in retail value!
TICKETS STILL AVAILABLE AT:
Only 700 tickets available until June 2nd or until sold out!
Click to download a printable poster that you can hang in your place of business in support of the primary fund raiser to benefit this great community event.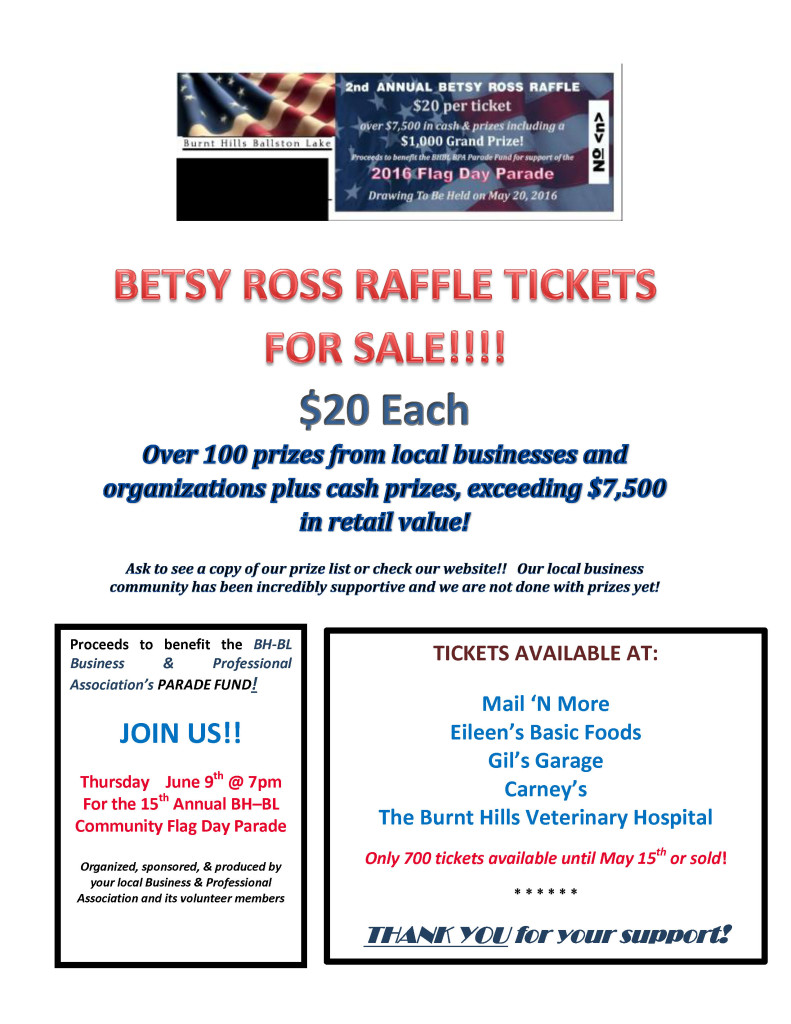 Ask to see a copy of our prize list or check our website!! Our local business community has been incredibly supportive and we are not done with prizes yet!
THANK YOU for your support!